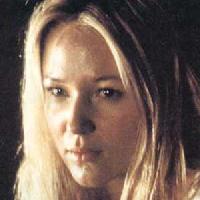 Girl on Film
Liane Bonin
Entertainment Weekly
November 2, 1999



Sure, Jewel has a new album of jingle-bell rock, ''Joy: A Holiday Collection,'' in stores today, but when it comes to hitting the road to yodel her tunes, she's sounding a little Grinch-like: ''Being on stage is always electric, and I love it,'' says the precocious 25-year-old, ''but the travel part is real hard for me.'' After slogging through a summer tour of Europe and North America with only a few days off, she says the pressure to please not only her fans but the media and her record label has done a number on her self-esteem: ''The constant homecoming queen, I'm-going-to-be-the-best-cheerleader-this-year contest is draining. Do I have legs as nice as Mariah Carey? Who cares? When you're on stage you don't think about it, but sometimes just getting to the stage is the hardest part, and I find it really tedious and overwhelming.''

Living up to Mariah's much-exposed gams isn't the only thing bugging Jewel, whose next concert won't be until New Year's Eve in Anchorage. She realized that playing and performing nonstop is a routine that has lost its luster. ''I'd grown complacent in music,'' she says. ''I'd been doing it for so long it was like a natural limb, and I felt the other parts of my creative body were starting to atrophy, which is horrifying.''

So she turned her attention to acting, snapping up a lead role as a Civil War widow in Ang Lee's ''Ride With the Devil'' (opening Nov. 24). ''I had zero skills at it, but I was desperate for the challenge,'' Jewel says. ''Still, that doesn't help you evade the fear. With music, if I fail, it's just me looking like an idiot. But with the film, I could let everybody down. So there was a lot of pressure.''

Despite her lack of experience, she says she discovered that acting and music are surprisingly in tune. ''As a writer, I get inside people's heads and deal with characters, which is the same thing an actor does.'' In fact, she liked the experience so much she's ready to try it again -- but producers take note, there's one part she won't play: ''I'm not interested in singing and acting in a movie.'' Too bad. With her blond good looks and yodeling skills, she'd be a natural for a ''Sound of Music'' remake.